I build a handrail for a client out of a 2×6 10′. upon finishing project it was decided that white was not a good color.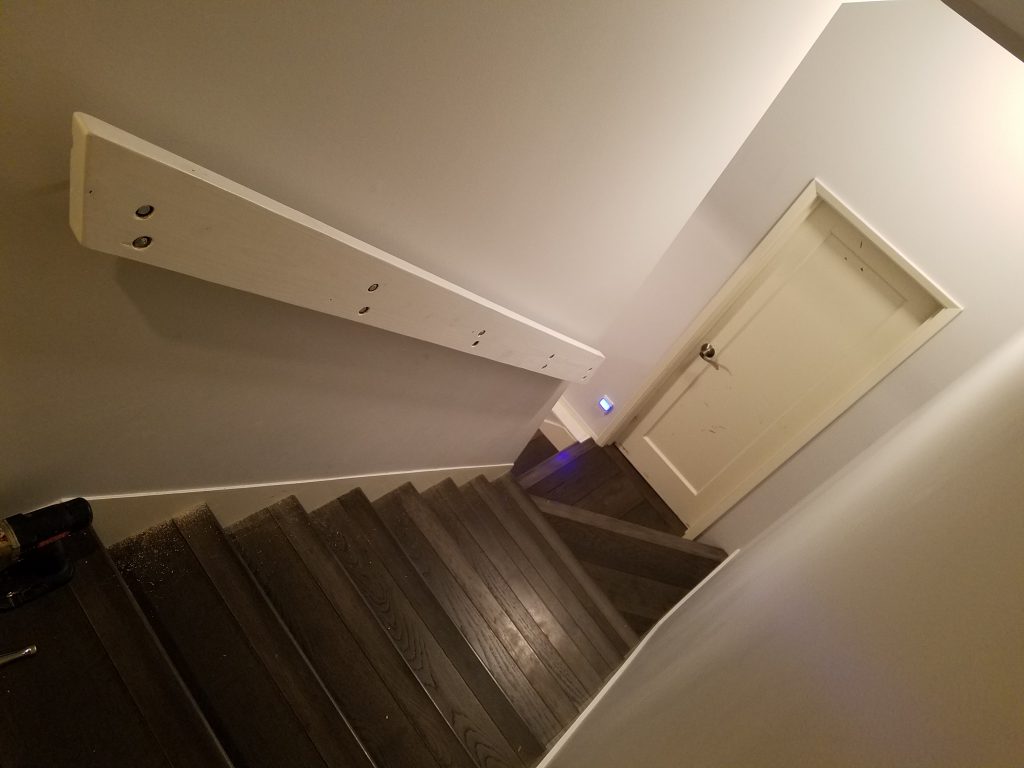 Hard to see in the picture but I routed a finger groove on the back side of the rail.
After the decision to change the color. I uninstalled the rail and ran it through the surface planer, re-sanded, and found a custom stain to somewhat match the floor.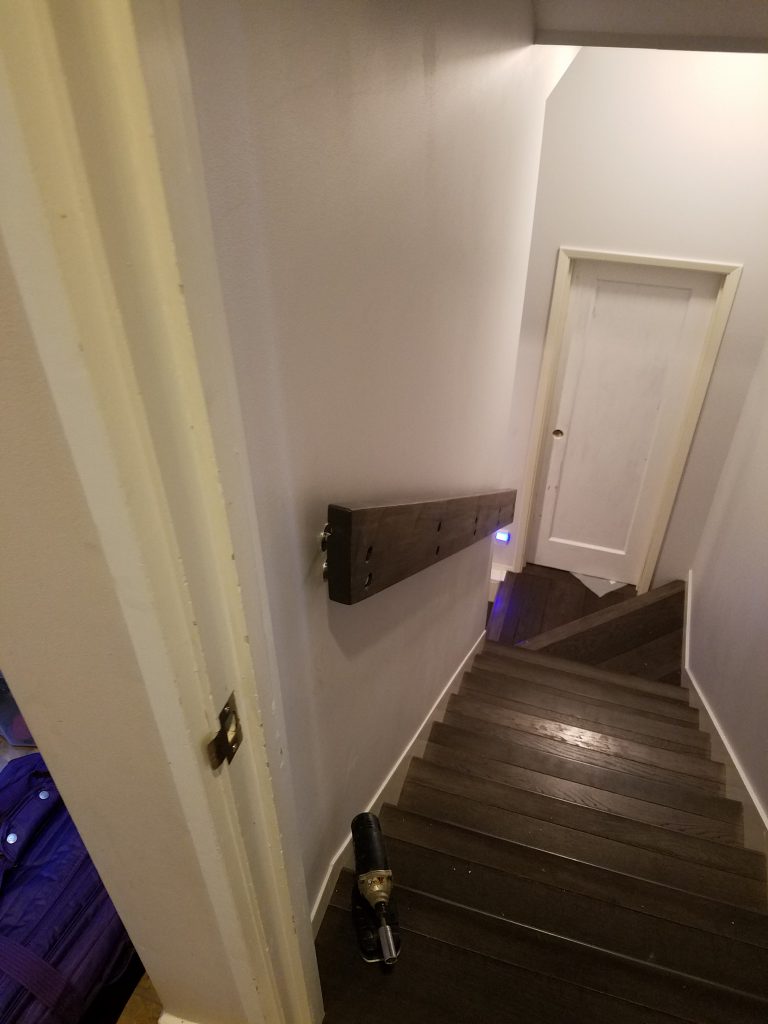 Here is the final product.